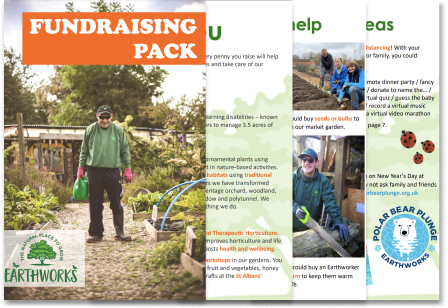 Download our fundraising pack
Our fundraising pack includes:
Ideas and tips to make your fundraising a success
Considerations for planning a fundraising event
How to use online tools to fundraise
There's still plenty you can do when social distancing and funds are more important to us now than ever.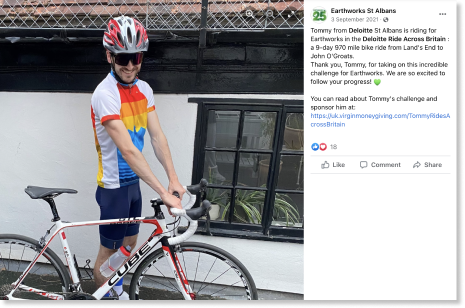 Create a fundraising page
Collecting sponsorship online is safe and secure and the money will come directly to us.
You can create a fundraising page to raise fund for Earthworks at www.peoplesfundraising.com
Don't forget to say what you are doing and why you are fundraising for Earthworks!
To pay by BACS into our bank account, please contact us for more details
To send us a cheque, make it payable to:
Earthworks St Albans
and post it to:
Earthworks, Hixberry Lane, St Albans AL4 0TZ.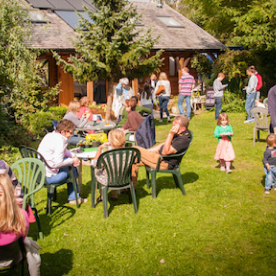 Virtual pet shows
Remote dinner or tea parties
Fancy dress Friday
Virtual quizzes
Guess the baby photos
Record a virtual music collaboration
Teach a virtual class
Watch a virtual video marathon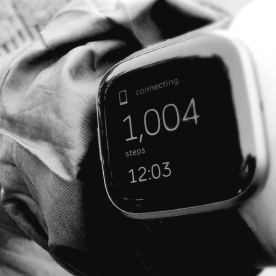 Run a social-distanced marathon
Climb your stairs to the height of Ben Nevis
Shave off your beard
Cycling challenges
Dance all day
Yarn bomb your garden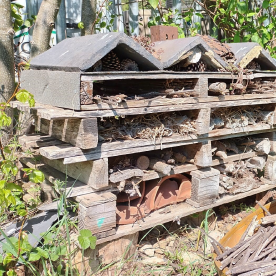 Championing sustainability
Go without plastic for a week
Grow your own salad
Bake a home-grown vegetable cake
Host a virtual bake-off competition
Make bug houses for your neighbours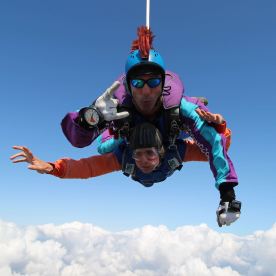 Why not plan to skydive like Jack, Anne, Ian and Harriet?
Or walk to the North Pole like Ed