Working for Earthworks is immensely rewarding. We are extremely fortunate to have committed, compassionate staff who put the welfare of Earthworkers first
Administrative and Financial Assistant
Our Trustees give their time and carry out their duties voluntarily. They use their professional and personal knowledge and experience to guide the strategic direction of the charity.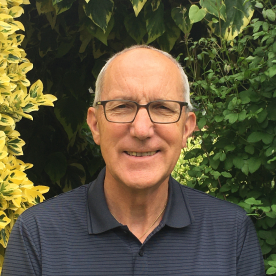 Chair of Trustees
James became a trustee at Earthworks in 2018, and became Chair in May 2020. Although no longer in paid employment, James is a Chartered Civil Engineer and worked in various roles for the Environment Agency and predecessor organisations, especially in rivers and their catchments. This work eventually encompassed a range of environmental issues. As well as having two sons and four grandchildren, James has a longstanding interest in local community activities and charities.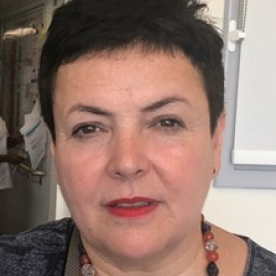 Vice Chair of Trustees
Carmen joined the board in 2016, having previously volunteered at Earthworks, combining this with her caring responsibilities. She has over 20 years' commercial experience in the private sector. Carmen was drawn to the charity because of its focus on equality and sustainability, and for providing a kind and safe haven for people to develop and grow without judgement.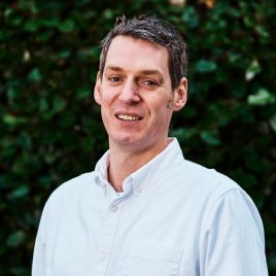 Treasurer
Peter has been treasurer of Earthworks St Albans since September 2020. He brings to the team over 15 years' experience working in Financial Services. Peter lives locally to Earthworks' eco-gardens and was inspired to help out after noticing the site on his daily walks during the first lockdown.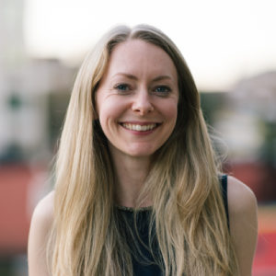 Rebecca joined the board in March 2021, and in her day job is Chief Operating Officer at the Finance Innovation Lab. Rebecca has experience across private, public and social sector organisations, and holds an MSc in Voluntary Sector Management from the Cass Business School's 'Centre for Charity Effectiveness'.
"Earthworks is a truly participatory organisation, which underpins its work with people with learning disabilities with a commitment to environmental sustainability and organic practices. I'm so proud to be able to support such a brilliant local charity."

Angela has been a volunteer at Earthworks since 2014 and became a trustee in 2019. Now retired, her career was in social work with children and with adults with complex mental health concerns. She was a practice teacher and later a mentor to social workers studying for post qualification training. Angela is also a gardener, and Earthworks' values of equality and inclusion are her inspiration.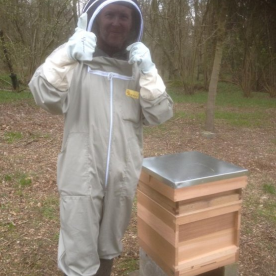 Philip has lived in St Albans for 25 years and joined the board in June 2021. He can usually be found mulching or planting seeds in his garden, or possibly on a run somewhere locally. He is delighted to be supporting Earthworks, not least because he has no doubt about the very positive well-being effects for us all of being outside cultivating our gardens. In his day job, he tries to use the law to protect people's human rights.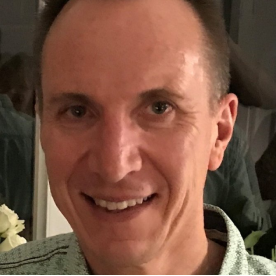 David is a Chartered Accountant, now retired, originally working for PWC, both as accountant, and management consultant. He spent 20 years in management roles in the TV production industry, before changing track and retraining as a psychotherapist, in which capacity he has worked for the past 10 years. David has a great interest in all aspects of mental health, and cares deeply about environmental issues. He is a near neighbour of the Earthworks site, has followed the charity for many years, and is proud to be able to offer 'hands-on' support.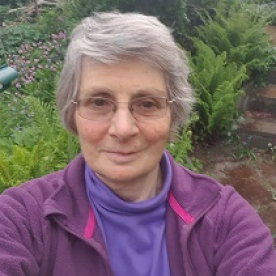 Mary is Reader in IT and Education at King's College London and has over 30 years experience in teaching and research in primary, secondary and higher education where she specialises in both natural science, particularly biology, and computer science. When she reduced her academic work to part-time, Mary joined Earthworks in 2019 as a volunteer with a view to learning more about people with learning disabilities while using her knowledge of horticulture and ecology gained from many years of amateur gardening and a botany degree.
Mary has become captivated by Earthworks' positive and inclusive culture "Earthworks is a very special place where I feel privileged to work with a range of people who are passionate about the environment".
Mary also has an MSc in Ecological Systems and a PhD in Educational Computing. Mary became a trustee in order to support Earthworks in developing its digital strategy.