earthworksst.albans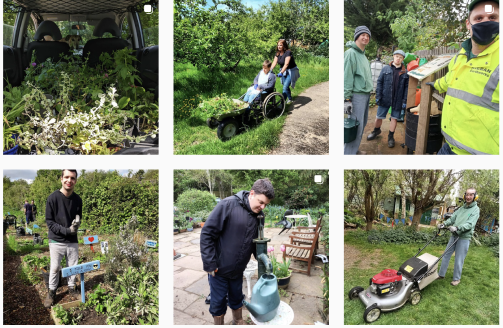 earthworks.stalbans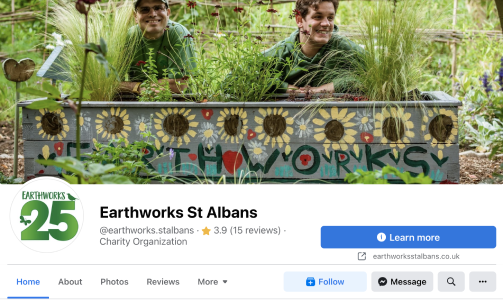 Earthworkers, staff and volunteers are together developing a Climate Action Plan for Earthworks. As part of St Albans Sustainability Festival '22, we showcased our Climate Action Planning. 
Climate change is now a very real threat. Evidence shows that more vulnerable people and those with a disability are likely to be more disadvantaged as a result, and that the voice and contribution of all is important. We already work sustainably, but a Climate Action Plan will work towards Earthworks being a climate-zero organisation.
In March we ran climate action workshops to provide a space in which people can learn about climate change, discuss how they feel about it, celebrate the positive actions we already take, and generate ideas for further action in the areas of: energy, transport, food, waste, what we buy, and what we sell or give. Suggestions include reviewing our heating options, promoting use of public transport, a 'healthy lunchbox for you and the planet', sourcing non-plastic plant pots, water re-use in toilet flushing, and developing a purchasing and procurement policy that emphasises sustainable and ethical.
The next phase of the project is to prioritise actions and begin to put them into practice.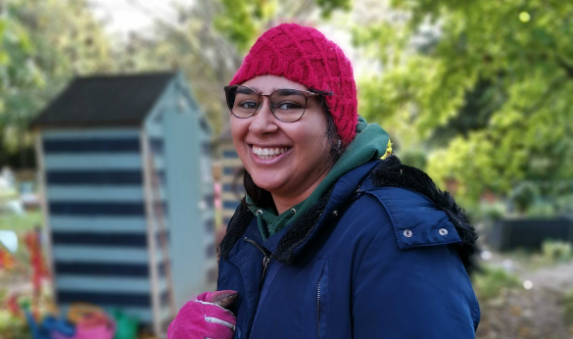 Sign up to our mailing list
Stay up to date with the latest news and events by signing up to our quarterly newsletter.
During the first lockdown of 2020, we closed our site to protect our Earthworkers. We supported Earthworkers with our Stay at Home and Grow project, funded by HCF's Coronavirus Relief Fund, daily virtual tea breaks and a weekly journal project. These projects offered a sense of purpose, community, and social interaction during a stressful and isolating time.
With our stall on the St Albans farmer's market temporarily closed, we were pleased to be able to donate some of our produce to the St Albans Foodbank.
We were delighted to receive an Outstanding
Achievement Award from Hertfordshire Care Providers Association for the work of our dedicated team in these unprecedented times.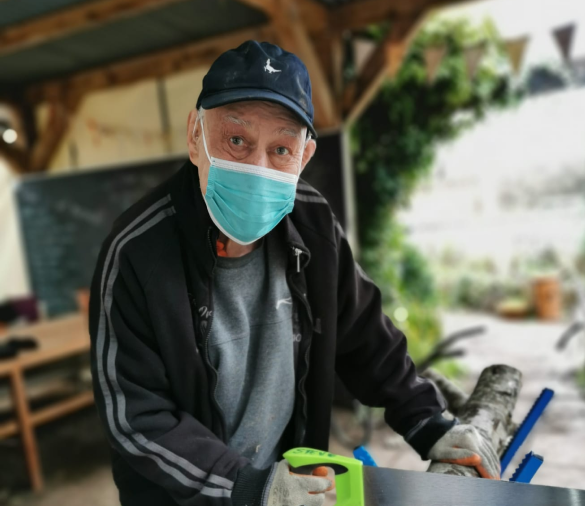 Earthworks is now open for pre-booked Earthworker sessions, but remains closed to the general public.
We have taken measures to ensure that our site is safe for staff and Earthworkers:
Our site is split into bubbles (with the help of bunting donated by our local community)
We maintain our support network and offer purposeful activities to boost health and wellbeing.
Grants from Hertfordshire Community Foundation, St Albans District Council and West Herts CCG funded site improvements including hand washing facilities, convex mirrors at pinch pints, alternative shelters and individual issue items, all ensuring Earthworkers could return to site as safely as possible.
We are supporting those Earthworkers who are shielding at home with nature-based activities such as keeping journals, with calls, and for those who haven't seen their plots for a long time, postcards featuring their own individual growing beds.