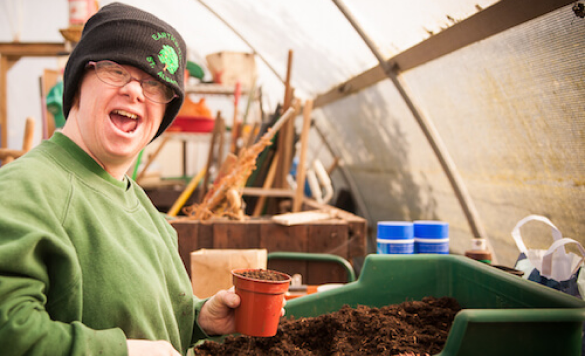 Our core service

Earthworks offers weekday placements to people aged 18 years and upwards who have a learning disability, who are known as Earthworkers. Our Earthworkers receive work experience and informal training in horticulture, ecology and conservation, small-scale construction, woodwork and crafts.
Earthworks on Wheels is a pilot project, empowering Earthworkers to use their gardening skills learnt at Earthworks to care for the gardens of vulnerable people.

The project is currently paused due to the pandemic, but we hope to be running again soon.

Earthworkers and volunteers travel in our adapted van to care for the gardens of vulnerable members of the community including older people, low income families and people suffering from chronic illness. Earthworkers are also involved in the maintenance and upkeep of public green spaces.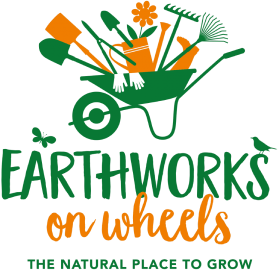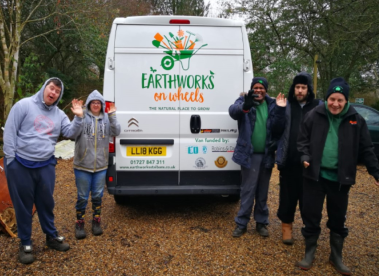 Improves confidence, self-esteem and self-worth by empowering them to help others
Increased sense of self-worth by vocational experience
Development of applied horticultural skills
Cohesion with the wider community by engaging with the public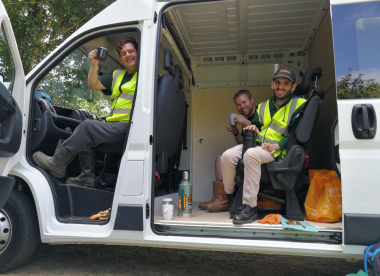 Benefits to wider community
Reduces social isolation for vulnerable and older people by providing regular social interaction
Support to live independently, maintain their gardens and remain in their homes
Our service is provided free of charge, with a suggested donation of £30.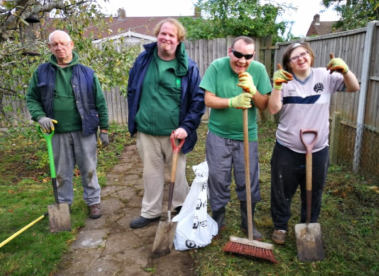 We are looking for sponsors and volunteers to enable the project to run five days a week.
 Could this be you or your company?
Please contact us to learn more about becoming a sponsor of this enormously beneficial and high-profile community project.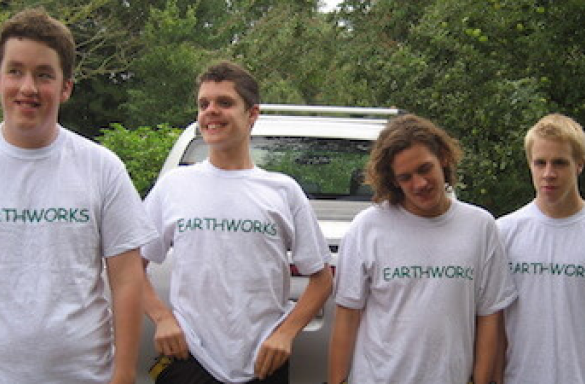 Returning in 2023
Horticultural training and activities for young people (16+) with learning disabilities on our beautiful 3-acre site.
Attend for one week (Monday-Friday)
Learn new skills, make new friends, and enjoy the outdoors this summer!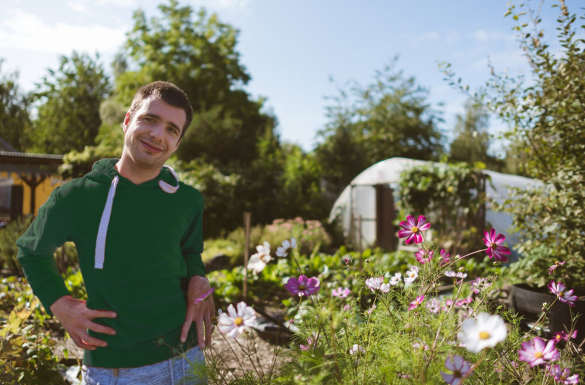 A miniature garden to entice and delight our Earthworkers, our school groups and visitors.
Development of a disused area of our woodland garden into something beautiful, enticing and inclusive.
To find out more about how you can get involved, download our fairy garden details below.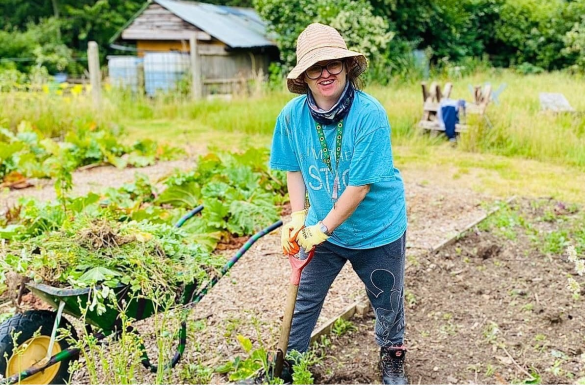 From Summer 2022
This project will offer 8 weeks of social and therapeutic horticulture for people with low level mental health needs.
Gardening activities benefit both physical and mental health.
Individuals will take part in group gardening and nature-based activities in our eco-gardens.
Through social and therapeutic horticulture, the project will support the NHS's five steps to wellbeing.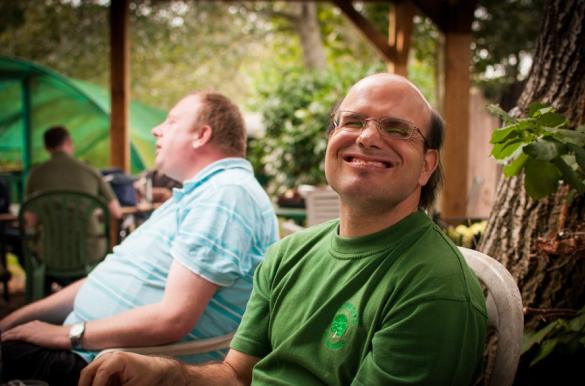 From Summer 2022

Funded by Hertfordshire Community Foundation, our new programme will offer social and therapeutic horticulture to people with lower-level support needs.

One day a week, we will support six people (known as Gardeners) to build horticulture and social skills. Workshops and activities might include: vegetable production and harvesting, country crafts, composting and organic pest control.

Supporting people who primarily have a learning difficulty, autism and/or acquired brain injury, and provide regular respite for their carers. Growing Together Gardeners will benefit from time spent in our natural green spaces, supporting physical and mental health and wellbeing, and inspiring life-long healthy habits.