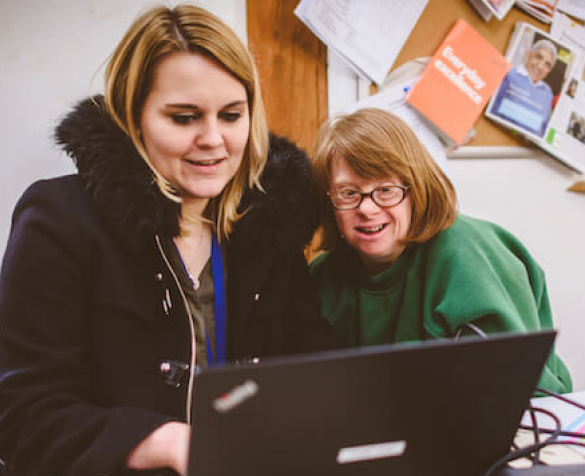 At Earthworks, we value the hard work and dedication of our volunteers. We believe that everyone can positively contribute to our organisation and support our Earthworkers, while also benefiting both their own physical and mental wellbeing. Volunteering with us also provides you with the opportunity to become part of our community and broaden your experiences for your CV.
Although we are not currently recruiting for volunteers at the moment, please keep an eye out on our website for updates on the roles below or register your interest with us.
What could I be involved in?
Volunteer in our gardens: either general maintenance, or working alongside Earthworkers to help them manage our eco-gardens
Support our Farmer's Market stall: just a couple of hours a month, harvesting, driving the van, or setting up our stall
Provide assistance at our events or help with fundraising coffee mornings, quizzes, jumble sales etc.
Offer your creative skills to lead inclusive craft workshops
Volunteer your time in skills-based roles, including marketing, publicity, legal matters, workshops
Participate in corporate team-building days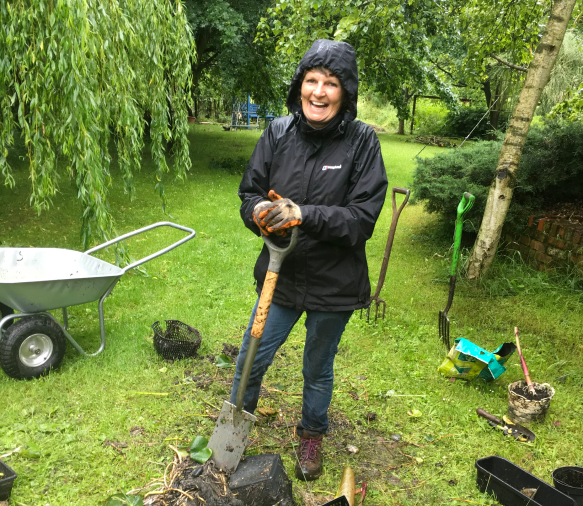 Our volunteer Mandy tells her story
When Mandy lost her son, life stood still.
It was Mandy's friend who suggested she take up gardening, just enough to make a nice spot to sit out. She began to work on her back garden for half an hour a day and soon found the physical activity and the rhythm of working with plants had a positive effect on her mental health. But her garden was small, so another friend suggested she dig at Earthworks. She made contact, stressing she would work alone.
Mandy arrived at Earthworks as a volunteer in March 2009 and to her surprise, she thrived.
"At Earthworks there is no questioning, no judgement, no pity. Everyone accepts each other for who they are. It's wonderful."
Working alongside Earthworkers meant so much to Mandy that in 2014, when staff asked her to be a trustee, "I said yes even though I didn't know what a trustee was!"
Nominated by Earthworks for her long service and dedication, Mandy was honoured to be a finalist in the Hertfordshire Care Awards 2018. She continues to volunteer one day a week, to the enormous mutual benefit of both Earthworks and Mandy:
"Volunteering always gives both ways. Earthworks helped me to start living again."